And Which Should You Attend?
It's been almost eighteen months of virtual trade shows, conferences over Zoom and attending major industry events whilst still wearing your pyjama bottoms.
We can't say that we've been 100% mad about that last part.
Change, however, appears to finally be on the horizon. The travel events calendar is tentatively starting to fill back up again as large, in-person gatherings get the green light and shows and conferences finally get the rescheduling that they've been promising for months.
Many see the chance to attend invite-only, luxury travel events as a golden ticket. Access grants networking opportunities with big names in luxury travel, chances for meetings with exclusive buyers or suppliers, and often a trip to a glamorous hotel or resort complex.
All-you-can-eat breakfast buffets and valuable business growth opportunities?
Yes please.
But it's not all complimentary yoga classes and productive brainstorming sessions. We've delved into some of the issues that luxury travel trade shows and conferences are currently facing to ask ourselves whether these events are actually still worth attending, as well as listing some of the top-rated, invite-only luxury travel events taking place around the world over the next twelve months.
What Issues are Faced by Luxury Travel Trade Events?
We don't need to tell you that it's been a difficult year for the travel industry.
Difficult might be too kind a word, but we're rolling with it for now.
As the dust finally starts to settle (fingers crossed) for businesses and travel providers who have survived the storm so far, new issues are beginning to be brought to light. Luxury travel events may be back in business, but the landscape they are returning to is incredibly different to the one that they left behind at the start of 2020.
Invite-only trade shows were already a contentious topic in the travel world, but now there are several other issues that these events face which have got us wondering whether they are still worth attending at all.
The first of these is the fact that conference operators will have had their databases decimated by the pandemic. The pool of applicants that they'd usually be cherry-picking from is going to be much smaller, which takes away the exclusive, curated nature of these events.
Whilst invite-only trade shows are known for the high quality of the buyers who attend, the selection who can commit to showing up this year and who actually have guaranteed business for suppliers is going to be much smaller. Instead of scrupulously vetted guest lists, organisers may have just had to take what they have been offered, which is not worth the hefty cost of attending a luxury event.
Many people in the industry have used this past year as an opportunity to re-examine practices and aspects that have previously been taken as gospel. When we now think about invite-only luxury travel trade events, the question comes to mind as to whether the days of suppliers paying thousands to meet with similar pools of buyers is actually behind us?
Controversial, we know. But hear us out.
A new, innovative landscape is emerging in luxury travel (and many other industries) in the wake of the chaos of COVID-19. If all of the past year's events have taught us anything, it's that disruption and challenging the status quo are the path towards success.
Now more than ever, it feels as though it is time to level the playing field and get rid of exclusive luxury travel events that allow the same groups of professionals to mingle with one another and call it innovation, whilst plenty of others are finding their own ways to make genuinely meaningful change elsewhere.
Community gatekeeping has no relevance in today's world, and invite-only events need to take a long, hard look at themselves and decide who their cliquish gatherings are actually benefiting.
Finally, at a time when so many businesses in the industry are barely managing to keep themselves afloat, we wonder whether it's really the time for organisers to be pouring money into luxury travel events that might have lost their relevance and appeal in 2021.
Many would argue that now is the time to be focusing on rebuilding and strengthening our foundations, and it is unlikely that invite-only trade shows are going to do much to help those who have been brought to their knees by the pandemic and certainly left unable to afford attendance.
Read the room guys. Some of us are far from being in a state to celebrate.
All of that being said, there are few better ways to meet with only the creme-de-la-creme of luxury travel and get access to exclusive insights, predictions and solutions to the challenges faced by this sector of the industry. If these events can adapt to the new landscape of travel, they'll likely remain relevant, but if they remain stuck in their ways, we predict many will be left behind.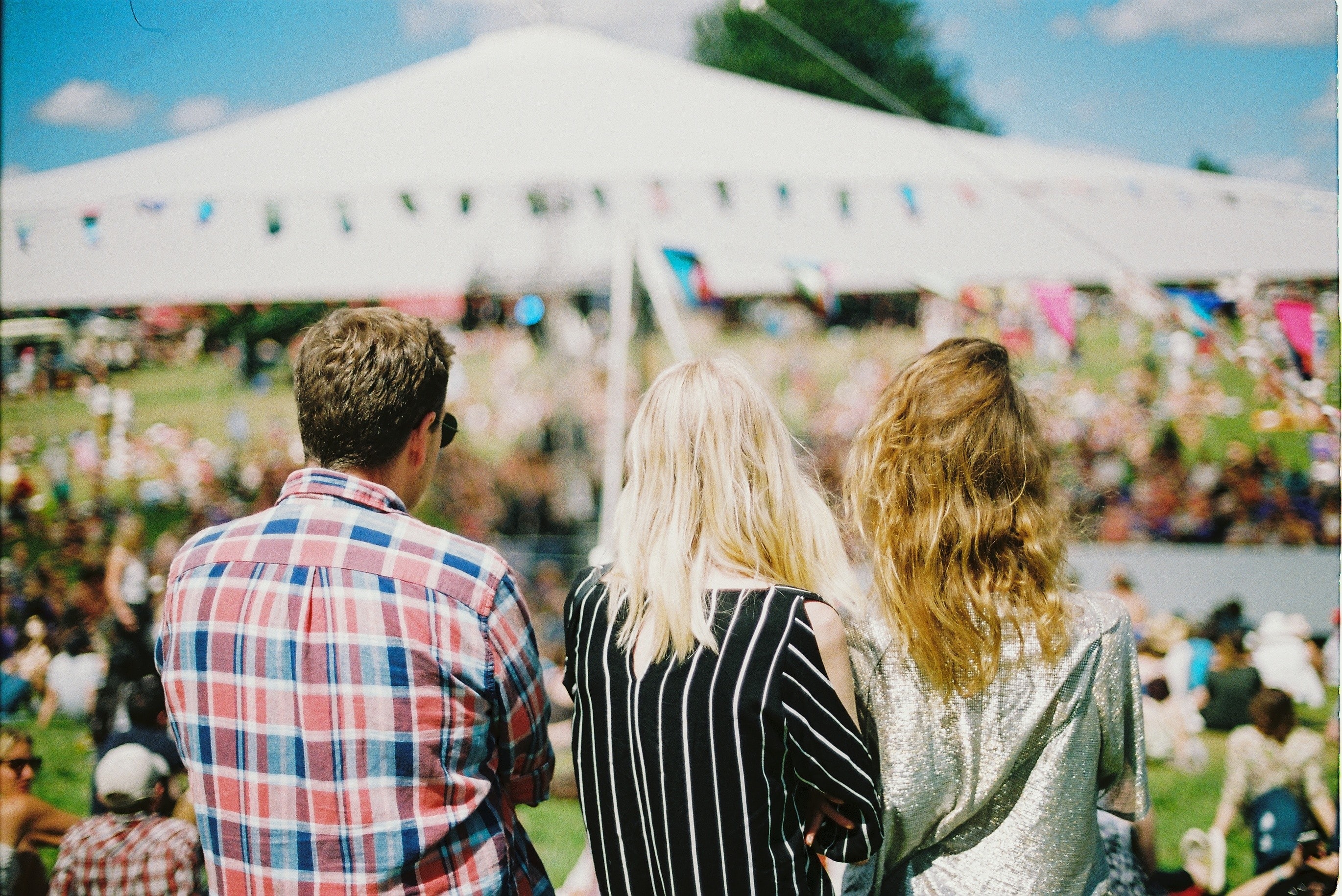 The Best Luxury Travel Events in 2021/22
There are a lot of luxury trade shows out there, but in our experience, only a couple of these are really worth attending for the experience that they advertise. Below are the top events happening over the next year that we reckon are still worth applying for.
This is Beyond
This is Beyond is a cutting-edge company that has been hosting exclusive events for the high-end travel industry for over a decade. Since their very first conference in 2009, owners Serge Dive and Sarah Ball have been seeking to offer something different from classic corporate gatherings and instead host events where people and businesses could come together to form meaningful relationships, spark curiosity and have enlightening discussions about business and personal growth.
There is a range of luxury travel events organised by This is Beyond every year, each serving a particular industry niche whilst still embodying the company's overall philosophy.
PURE Life Experiences
Online: 6th - 17th September 2021
In-Person: 15th - 18th November 2021
One of the most exclusive high-end travel events in the industry is PURE Life Experiences. This trade event is all about bringing together the big names in experimental travel to channel innovation, change and meaningful progress in the industry with a program of talks, meetings, workshops and exhibitions from luxury travel brands that offer unique, meaningful and high-end experiences.
This event is taking place both in-person and online this year, with the guest list carefully vetted to ensure that only the best and brightest stars in experiential, luxury travel get to rub shoulders with one another.
L.E/Miami
When: 1st - 4th November 2021
L.E/Miami is a luxury trade show that focuses on the high-end contemporary travel market. Targeting senior-level buyers who cater to creative-class travellers, it's an exclusive trade show that also facilitates networking and business growth, with a wider community aspect that includes other, more intimate events throughout the year. The event is held at Miami's South Beach, this year taking place at the start of November.
We Are Africa
When: 7th - 10th October 2021
If you're a travel business focusing on experiences of the African continent then We Are Africa is one of the top exclusive travel and tourism events in the industry. Hosted in Cape Town, the event focuses on encouraging attendees to offer new experiences of Africa by showcasing unique brands, agencies and travel designers and offering talks and networking opportunities that champion innovation.
We Are Africa North America
When: 24 – 28 October 2021
This event is an iteration of the We Are Africa event hosted by This is Beyond in Cape Town, held instead in Utah and offering a smaller, more select experience for US buyers. The mission is the same; to forge connections between those offering high-end travel experiences to countries in Africa and to reimagine what African travel could look like when some of the best minds in the luxury industry come together and dream big.
Further East
When: 21 – 24 March 2022
Further East is a luxury travel event that originally focused on bringing together those in the industry who offered experiences in Asia, but has now expanded to become an event spotlighting the entire Asia-Pacific region. The hand-picked guest list includes major thought leaders and businesses who offer high-end travel experiences in the APAC region and have unique knowledge and passion for encouraging others to discover the area.
The four-day festival is held in Seminyak, Bali and is a seriously luxurious event with all the unique details and features you can expect from any of This is Beyond's travel trade shows. A highlight of this year's event is the Awaken 'un-conference' that will be focusing on imagining what the future of luxury travel in APAC might look like; a particularly meaningful event in the wake of the pandemic.
Connections
Connections is an exclusive, members-only community of senior professionals with a specialism in the luxury travel industry. Founded in 2014, the philosophy behind Connections is based on a unique approach to networking and business relationships that combines classic meetings with memorable experiences to facilitate more meaningful connections and more fruitful conversation.
Exclusive events are just one part of what Connections do for their community, but it's these events that we're really interested in. Their curated selection of luxury travel suppliers, buyers and thought leaders are invited to a range of different gatherings that each embodies the Connections approach to networking and offers exclusive chances to build partnerships and listen to cutting edge ideas.
Global Travel Week
Online: 4th - 5th October 2021
In-Person: 27th - 30th September 2021
Global Travel Week is a new international travel trade hybrid event hosted by Jacobs Media Group and powered by the Connections approach and community, organised to support the recovery of the travel industry after the events of the past year. Organised as a physical event in London at the end of September and then a virtual iteration of the conference the following week, this exclusive event will operate on the classic Connections philosophy of creating shared experiences to facilitate making connections.
The travel trade show is planned to be split into 'destination zones' where networking opportunities and experiences will take place, as well as hosting content sessions by leaders in the industry from the Jacobs Media Group portfolio. The Connections Luxury community will have a dedicated programme at the event focusing on aspects of high-end travel and creating opportunities for international brands, buyers and professionals to share ideas.
ILTM
International Luxury Travel Market is one of the best-known luxury travel events operators in the world. Their exclusive trade shows are a mix of global, local and specialist events hosted annually across the world, bringing together high-end brands with a carefully curated selection of luxury travel advisors and agencies.
ILTM Cannes
When: 6th - 9th December 2021
ILTM Cannes was the flagship event for this trade show operator and remains one of its most popular exclusive gatherings. It's famously held in December as an end-of-the-year celebration for luxury travel brands, advisors and media personas, and is one of the best events in the entire industry if you're looking to establish yourself in luxury travel and make connections that will benefit you for years to come. That, and the closing party is legendary.
ILTM North America
When: 20th - 23rd September 2021
Held on the Riviera Maya, Mexico, ILTM North America is one of the International Luxury Travel Markets most popular events, not only because of its location on Mexico's stunning coast that promises a lot of sun, sea and paradise. Not only are many of the region's top travel agencies and providers at the event, but international brands, luxury media organisations and hospitality businesses are also all available for meetings and new business ventures.
ILTM Latin America
When: 26th - 29th October 2021
Although not as large as some of the other, global events, ILTM Latin America is an exclusively intimate luxury travel event that hones in on brands, agencies and providers who specialise in experiences in this part of the world. Hosted in São Paulo, Brazil, as well as the main programme of organised appointments there are also talks by industry specialists and workshops to facilitate valuable networking.
ILTM Africa
When: 11th - 13th April 2022
ILTM Africa is a fantastic event for anyone in the luxury travel industry whose offering focuses specifically on countries in the African continent. Held in Cape Town, the classic ILTM trade show offering is available to all of those who receive an invitation, including their curated meeting schedule that lets every attendee get the most out of the event.
ILTM Arabia
When: 9th - 10th May 2022
The most intimate event in the International Luxury Travel Market travel events calendar is ILTM Arabia. Held in the iconic city of Dubai, it's a two-day event that brings together an exclusive collection of brands and buyers in the luxury travel industry who primarily serve the Middle Eastern market, with meetings between businesses, networking events and access to the Arabian Travel Market community network.
ILTM Asia Pacific
When: 20th - 23rd June 2022
ILTM Asia Pacific is held at Marina Bay Sands in Singapore and brings together luxury brands, businesses and travel advisors from all over the APAC area. Over four days the itinerary includes pre-scheduled appointments, talks by industry leaders and innovators and chances to mingle with the hand-picked selection of other professionals who are all united by their work promoting the attractions and experiences of the Asia Pacific area.
Summary
We're still in two minds about the relevance of exclusive luxury travel events in a post-pandemic world, but the above examples are known for being the best in the business. Whether the organisers move with the times and adapt their offering to support the recovery of the industry is still yet to be seen, and as luxury travel gets back on its feet we'll be interested to discover how these kinds of selective communities respond to the changing expectations and attitudes of other brands, buyers and professionals.